Advanced Manufacturing Systems M.Sc Online
Industry 4.0 focused. Learn the skills you need to master manufacturing management online from anywhere in the world. 
Our Advanced Manufacturing Systems M.Sc Online degree focuses on providing you with a unique learning opportunity to develop in-depth knowledge and skills in advanced manufacturing, aiming to produce the leading engineers and researchers required for Industry 4.0-oriented smart manufacturing to improve products and production processes.
The online advanced manufacturing systems designed to address the challenges of modern manufacturing and enterprise systems through modules such as digital and additive manufacturing, design engineering, and production management. You'll learn the latest techniques in manufacturing and systems engineering while working on real issues and problems given by our industrial partners.
Get in touch with us today!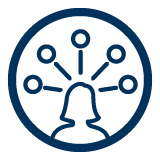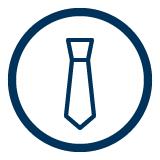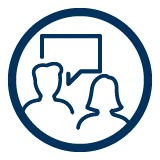 The course is developed with strong industrial advice and the appropriate balance of theory and practice. You'll be taught by a team of expert staff and industry collaborators.
Advanced workplace skills
Learn advanced manufacturing technologies including simulation and robotics, sensors and measurements, quality management and supply chain management.
Present alternative solutions
​
Doing things differently leads to innovation. Learn to think outside the box in production management, and inspire innovative solutions for complex engineering problems.
The broader your perspective, the greater your competitive advantage. Learn to see the full picture to drive growth in relevant industries with concepts like software engineering production and additive manufacturing.
This Industry 4.0-oriented course will prepare you for various careers. Our close project links with industry (e.g. Rolls-Royce, TWI and NPL) will further enhance your employability.
Designed for your future
​
Our graduates are ready to become leading engineers, researchers, project leaders or entrepreneurs in manufacturing industry, research organisations and universities.
Gain the skills to make a difference
A 2:2 (or above) UK Honours degree, or equivalent internationally-recognised qualification in an engineering, science or technology subject.
Non-native speakers of English need either of the following: 
IELTS: 6 (min 5.5 in all areas)

Pearson: 59 (59 in all subscores)

TOEFL: 77 (min R18,L17,S20,W17) 

BrunELT: 58% (min 55% in all areas)
Career Opportunities with Advanced Manufacturing Systems MSc
The in-depth knowledge and advanced skills acquired through this Industry 4.0 oriented programme will prepare you for various career positions in the manufacturing industry, research organisations, and universitites. Our projects are closely linked with industry to give you experience for positions in:  
Please enter your details to download the Advanced Manufacturing Systems M.Sc brochure.
Start dates: January, May, September
Duration: 2 years part-time
The Advanced Manufacturing Systems M.Sc online consists of All modules worth 15 credits each
Computer Aided Engineering

Systems Modelling and Simulation

Advanced Measurement Systems and Data Analysis

Automation and Robotics

Quality Management & Reliability

Global Manufacturing Enterprise Business Development

Logistics and Global Supply Chain Management

Research Methods for Engineering Projects

Research Project (60 credits)
Why Study Advanced Manufacturing Systems M.Sc
World-renowned faculty
Our knowledgeable and dedicated academics are sought by students and professionals worldwide for their expertise and research
Skills to make an impact
Develop advanced skills to become an outstanding leader in the manufacturing industry
Your virtual campus
Study from any location and build valuable connections and manufacturing solutions with like-minded professionals worldwide
Course tutor
The Advanced Manufacturing Systems M.Sc is one of our most forward-thinking master's courses, and I'm excited that we are now offering the course in the online format so that students from across the globe can gain the skills they need to excel in this industry, without the need to relocate to the UK.
Dr QingPing Yang
Programme Lead
Brunel+ Award 
The Brunel+ Award is designed to give you recognition for the non-academic activities that you participate in during your time here at Brunel.
Brunel PDC (Professional Development Centre) 
Our careers service helps students develop the skills and experience needed to stand out in the international job market.
Open Library 
Online students will have full access to Brunel's digital library of books, articles, and other electronic resources.
Mechanical Engineering 

Robotics Engineering 

Logisticians 
Design 

Manufacturing management